❤️"Love You Forever" like this rose that will never wither❤️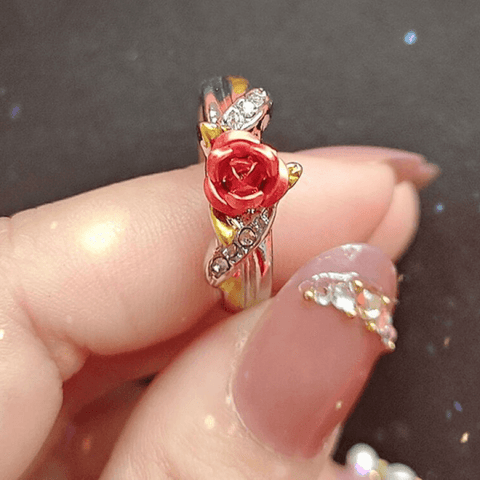 ❤️Exquisitely carved roses, studded with shiny diamonds, a screaming ring.
❤️Elegant and exquisite red rose ring, retro fashion, can match any outstanding fashion clothing.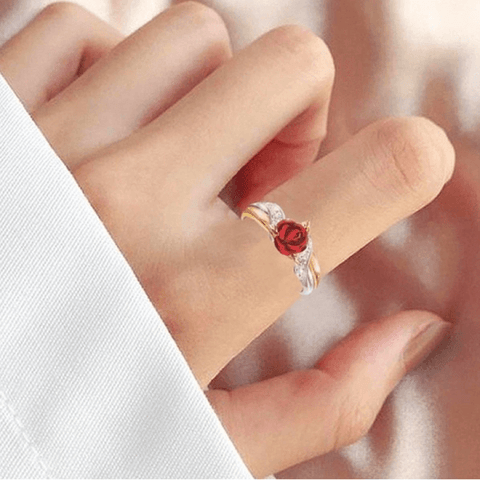 ❤️The high-quality shiny surface can maintain amazing luster for a long time.
❤️925 sterling silver ring, hypoallergenic, suitable for anyone to wear.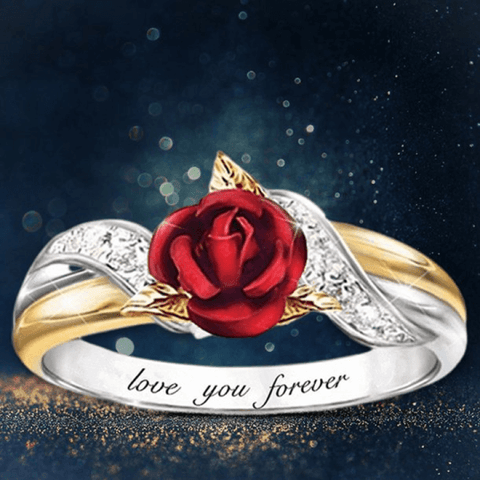 ❤️Perfect gift for Valentine's Day, birthday, anniversary, wedding, and other occasions.
Size: 5/6/7/8/9/10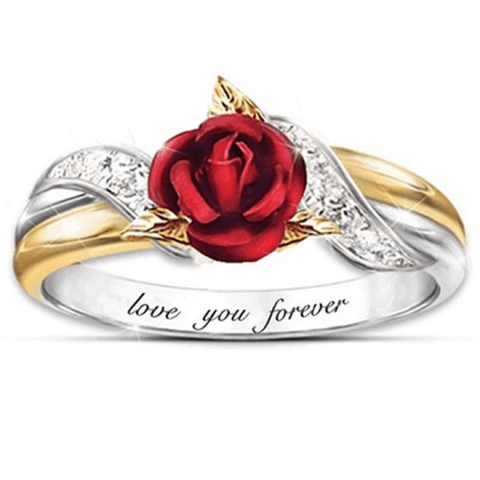 How to choose your size
1. Wrap a piece of string or paper around the base of your finger.
2. Mark the string or paper where it overlaps to form a complete circle around your finger.
3. Measure the length of the marked section of string or paper on a ruler or measuring stick, whatever you have handy.
4. Compare your measurement with this chart to determine your ring size.